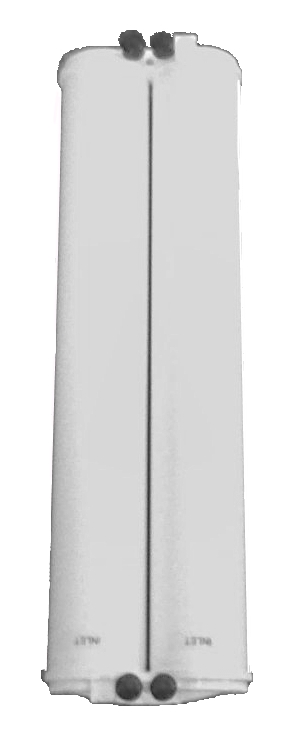 PT6001
PT-PACK L PRPK0L0S1
APS ULTRA brand filter.
Comparable to Millipore PRPK0L0S1 , PRPKOL0S1, PRPK0L003 and PRPKOLOS1 Prepak L filter for Millipore Rios and Elix Water Systems.
30 day - Money Back Guarantee
Retail Price : $718.30
Our Low Price : $430.98


---
This APS ULTRA brand PT-PACK L filter is designed to be a replacement for Millipore Prepak L filter.

The PT-PACK L is designed as a pretreatment pack for Larger Mllipore RIOS and ELIX water systems. This is the prefect replacement for Millipore Progard filters. THis filter is designed to fit the Millipore WBPRPKL01 wall bracket

This filter pack included prefiltration for particulate removal, Activated Carbon to remove chlorine and organic foulants, Catalytic Carbon to enhance chlorine removal and an antiscalant to help reduce hard mineral scale formation.
---
This product is manufactured in the USA.

Materials of Construction :

High Purity Polypropylene Tube, end caps and internal screens that are ultrasonically welded together.

Filter Media :


Catalytic Carbon
Activated Carbon.
Antiscalant
Polypropylene 1 micron filter
O-rings : FDA Graded EPDM


---

Dimmensions


Height : 21.1 Inches
Width : 6.1 Inches
Depth : 3.1 Inches

Connections


Inlet at top of pack
Outlet at bottom of pack

Operating Conditions


Pressure max : 85 p.s.i.
Temperature max : 104 F, Protect from freezing
Unlimited Shelf Life
---
Related Categories
See All :