ON SALE NOW
Introducing the Polaris Lab Water Systems
High Purity Water Made In The USA.
Click here for more info.
Filters for Younglin Instruments Aquamax RO Plus RODI water systems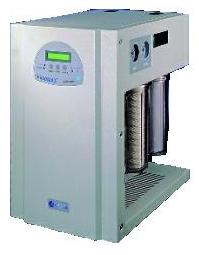 The Aquamax RO Plus system is designed as complete Type II grade lab water or as a pretreatment step to the Aquamax water systems. By removing 95% of the contamination in the water you allow the polishing unit to cost effectively remove the last 5% of the contamination. An R.O. system will help extend the life of polishing system filter up to 15 times longer. In this section you will find replacement filters for all Aquamax R.O. systems.
More Info
Product Name
Retail Price
Our Price


More Info

PREguard 1 Filter

Catalog id : PF10L6

This APS ULTRA band PREGuard 1 micron surfactant free polypropylene filter. 6/pk
$383.98
$231.66


More Info

PP1001 Series Anti Scalant Filter

Catalog id : PP1001

Anti scalant filter - Code F 2.5 inch X 10 inch
$132.73
$90.08


More Info

PREguard 1 Filter

Catalog id : PF10L1

This APS ULTRA band PREGuard 1 micron surfactant free polypropylene filter. 1/pk
$75.28
$52.76


More Info

Bacteria Filter 1/pk

Catalog id : FF0501

Hollow Fiber 0.2 micron Final Filter. Comparable to Barnstead D3750 - APS FF0101 - Millipore MPGL04sk2 and Millipore Millipak Express # MPGP04001
$193.00
$144.75


More Info

Bacteria Filter 2/pk

Catalog id : FF0502

Hollow Fiber 0.2 micron Final Filter. Comparable to Barnstead D3750 FF0101 and Millipore Millipak Express # MPGP04001
$386.00
$289.50


More Info

Bacteria Filter 1/pk

Catalog id : FF0401

Ultrapure 0.2 micron Final Filter. Comparable to Barnstead 09.1003 and Millipore Millipak Express # MPGP04001
$214.50
$0.00
No
Longer
Available



All Images are representative and may or may not be of actual product.



Tags : LAB WATER SYSTEM | FILTERS | | YOUNGLIN | INSTRUMENTS | AQUAMAX | RO | PLUS | RODI | WATER | SYSTEMS

LAB-WATER-SYSTEM.COM content (C)2009-2023 APS Water Services Corporation - All rights reserved
Website Software - Multi-Website Content Manager - Wilson Web Engineering (C)2012-2023


Micro-Website is a trademark of Wilson Web Engineering

filters younglin instruments aquamax ro plus rodi water systems
lab-water-system.com micro-website™
12/9/2023
9:27:08 PM



Google Apps
Barnstead Filters and Parts
---