ON SALE NOW
Introducing the Polaris Lab Water Systems
High Purity Water Made In The USA.
Click here for more info.
Filters For LabConco WaterPro BT Water System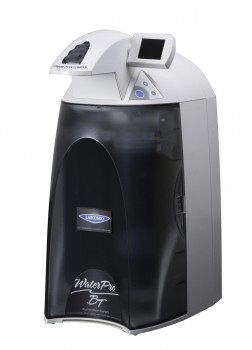 In this section you will find replacement filters for the Labconco WaterPro BT Water system This included the polishing systems as well as the reverse osmosis filters.

Find Labconco WaterPro BT RO/DI systems Here.
More Info
Product Name
Retail Price
Our Price


More Info

WaterPro BT Hollow Fiber Final Filter

Catalog id : 9037700

.22Ám - for Labconco WaterPro BT RO/DI systems.
$266.00
$239.40


More Info

WaterPro BT Filter Pack

Catalog id : 9019200

Required for operation of WaterPro BT.
$975.00
$877.50


More Info

WaterPro BT Ultrafiltration Cartridge

Catalog id : 9037800

for Labconco WaterPro BT RO/DI systems.
$490.00
$441.00


More Info

WaterPro BT Replacement Vent Filter

Catalog id : 9041400

1 Ám - for Labconco WaterPro BT RO/DI systems.
$136.00
$122.40


More Info

WaterPro BT UV Lamp

Catalog id : 9041300

for Labconco WaterPro BT RO/DI systems.
$865.00
$778.50


More Info

WaterPro BT

Catalog id : 9015140

LabConco Brand Product - with UV 230V NA
$7,500.00
$6,750.00


More Info

WaterPro BT

Catalog id : 9015160

LabConco Brand Product - with UV 230V UK
$7,500.00
$6,750.00


More Info

WaterPro BT

Catalog id : 9015170

LabConco Brand Product - with UV 230V AUS
$7,500.00
$6,750.00


More Info

WaterPro BT

Catalog id : 9015180

LabConco Brand Product - with UV 230V INDIA
$7,500.00
$6,750.00


More Info

WaterPro BT

Catalog id : 9015230

LabConco Brand Product - with Remote Dispenser 230V EU
$7,450.00
$6,705.00


More Info

WaterPro BT

Catalog id : 9015240

LabConco Brand Product - with Remote Dispenser 230V NA
$7,450.00
$6,705.00


More Info

WaterPro BT

Catalog id : 9015260

LabConco Brand Product - with Remote Dispenser 230V UK
$7,450.00
$6,705.00


More Info

WaterPro BT

Catalog id : 9015270

LabConco Brand Product - with Remote Dispenser 230V AUS
$7,450.00
$6,705.00


More Info

WaterPro BT

Catalog id : 9015280

LabConco Brand Product - with Remote Dispenser 230V INDIA
$7,450.00
$6,705.00


More Info

WaterPro BT

Catalog id : 9015330

LabConco Brand Product - with UV & Remote Dispenser 230V EU
$8,145.00
$7,330.50


More Info

WaterPro BT

Catalog id : 9015340

LabConco Brand Product - with UV & Remote Dispenser 230V NA
$8,145.00
$7,330.50


More Info

WaterPro BT

Catalog id : 9015360

LabConco Brand Product - with UV & Remote Dispenser 230V UK
$8,145.00
$7,330.50


More Info

WaterPro BT

Catalog id : 9015370

LabConco Brand Product - with UV & Remote Dispenser 230V AUS
$8,145.00
$7,330.50


More Info

WaterPro BT

Catalog id : 9015380

LabConco Brand Product - with UV & Remote Dispenser 230V INDIA
$8,145.00
$7,330.50



All Images are representative and may or may not be of actual product.



Tags : LAB WATER SYSTEM | FILTERS | LABCONCO | WATERPRO | BT | WATER | SYSTEM

LAB-WATER-SYSTEM.COM content (C)2009-2023 APS Water Services Corporation - All rights reserved
Website Software - Multi-Website Content Manager - Wilson Web Engineering (C)2012-2023


Micro-Website is a trademark of Wilson Web Engineering

filters labconco waterpro bt water system
lab-water-system.com micro-website™
12/9/2023
9:06:49 PM



Google Apps
Barnstead Filters and Parts
---