ON SALE NOW
Introducing the Polaris Lab Water Systems
High Purity Water Made In The USA.
Click here for more info.
Inline Filters - Carbon - Deionization - Particulate - Bacteria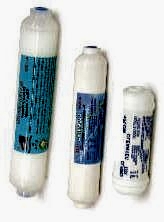 In this section you will find just about every type of filter you would need for just about any application in a self contained product. With these filters you no longer need a filter housing. Here you will find carbon particulate Ion Exchange polyphosphate oxygen removal and many other different types of filter cartridges. We have replacements for most filter brands available. Since many suppliers private label other manufacturers products to make it harder for you to find alternate filters you might not find the exact catalog number or brand you are looking for here. Simply give us a call or e-mail us a picture of the filter you are looking for and we can help you match up an economical replacement filter that is perfectly suited to your exact application.



All Images are representative and may or may not be of actual product.



Tags : LAB WATER SYSTEM | INLINE | FILTERS | - | CARBON | - | DEIONIZATION | - | PARTICULATE | | - | BACTERIA

LAB-WATER-SYSTEM.COM content (C)2009-2023 APS Water Services Corporation - All rights reserved
Website Software - Multi-Website Content Manager - Wilson Web Engineering (C)2012-2023


Micro-Website is a trademark of Wilson Web Engineering

inline filters - carbon - deionization - particulate - bacteria
lab-water-system.com micro-website™
12/9/2023
8:38:39 PM



Google Apps
Barnstead Filters and Parts
---